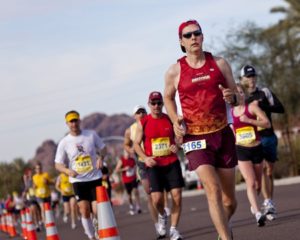 Recently a TED talk by Angela Duckworth has appeared in my social media feed. Angela left a successful corporate career to become a teacher. She took a look at student success through a motivational and psychological perspective to try to understand, "Who is successful here and why?"
As she studied this question, she found that one characteristic was a significant predictor of success. That one characteristic is GRIT. What is grit? It is passion and perseverance for very long-term goals. Grit is having stamina, sticking with your future—day in and day out—not just for the week or month, but for years. Grit is "Living life as a marathon, not a sprint."
Ms. Duckworth conducted a study in the Chicago Public Schools with high school juniors. She then waited a year until they completed their senior year. Again, she found that those who graduated exhibited grit much more so than those who did not.
How do we encourage grit in others? One way is to teach and model the growth mindset, described in Carol Dweck's work, Mindset. We know as coach leaders, that coaching exemplifies the growth mindset. Our ability to grow and change is not fixed. It is flexible. And coaching is not a fix-it mindset; coaching personifies a growth mindset.
There is no silver bullet for success. When you are promised results without the work, be wary. Successful schools do not become successful overnight nor do they remain successful without effort. Leading successful schools and successful education initiatives is not a sprint. It's a marathon.
The following two tabs change content below.
Frances Shuster, PCC, M. Ed.
Frances Shuster
is a Partner with Results Coaching Global and coauthor of Results Coaching: The New Essential for School Leaders. She is a faculty instructor and coach for the Results Coaching Global Accredited Coach Training Program (ACTP).
Latest posts by Frances Shuster, PCC, M. Ed. (see all)